THIS WEEK -- At our regular Wednesday meeting - on Zoom, we will learn about Lehigh Valley Community Foundation's Community Leadership Activities and how the foundation allocates people, time, and financial resources to address issues in our community including nonprofit capacity building, the arts, and youth empowerment. Our friend, Erika Riddle Petrozelli, CPA, and now chief executive officer of LVCF, will be joined by her colleague Mike Wilson. Erika was an honorary co-chair for our Tastes & Tunes event that raised money for the Junior League of the Lehigh Valley.
We will make and honor our commitments to Purple Pinky Race this Saturday. The smiling image of Past District Governor Herb Klotz graces the Race to Zero website. You can click the image below to register and/or donate. The event is also on the UPCOMING EVENTS section of our website.
We will also host our Tastes & Tunes event this Sunday. If you haven't done so already, please visit our website or click the image below for information and to register.
But wait - there's more. The Liberty High School Interact Walk-A-thon takes place on October 9th. You may remember that our club chartered Liberty's Interact Club. Click the image below for details and to register. They can use our support.
WOW - This week and next week are quite possibly our busiest weeks to be a Rotarian. It's important that we move Rotary up to one of the top spots on our priority list this week
OUR FIRST ROTARY BOOK CLUB DISCUSSION HAS A NEW DATE. ON Wednesday November 17 at 6:30 pm through Zoom, we WILL discuss Educated by Tara Westover.. The discussion will be led by Maria Dietrich and all members of District 7430 are welcome. Please click the image below for details and to register. You can also find the link on our website in the Upcoming Events section on the lower left panel of the home page.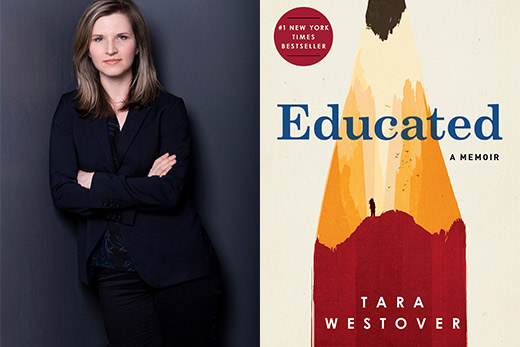 LAST WEEK -- We discovered a hidden gem in Bethlehem -- the first faith-based recovery high school in the nation. Principal John Petruzzelli and Advancement and Enrollment Director Joe Heinrich shared information about Kolbe Academy located on Bridle Path Road. As a member of the Kolbe Board, I see first-hand the remarkable progress the school is making and the positive impact it has in the lives of its students.